Stopwatch is a countdown timer and stopwatch. It features a fullscreen and a resizable window mode. All actions are available on the popup menu or as keyboard shortcuts.
... via Java Web Start.
This shows Stopwatch in window mode, the popup menu and the preferences dialog.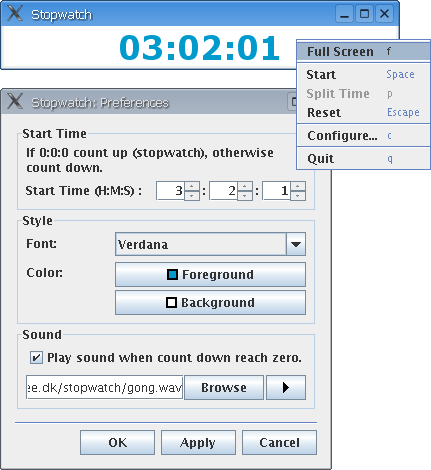 The Java Sound engine supports the clip types AIFF, AU, WAV and MIDI.